Our Services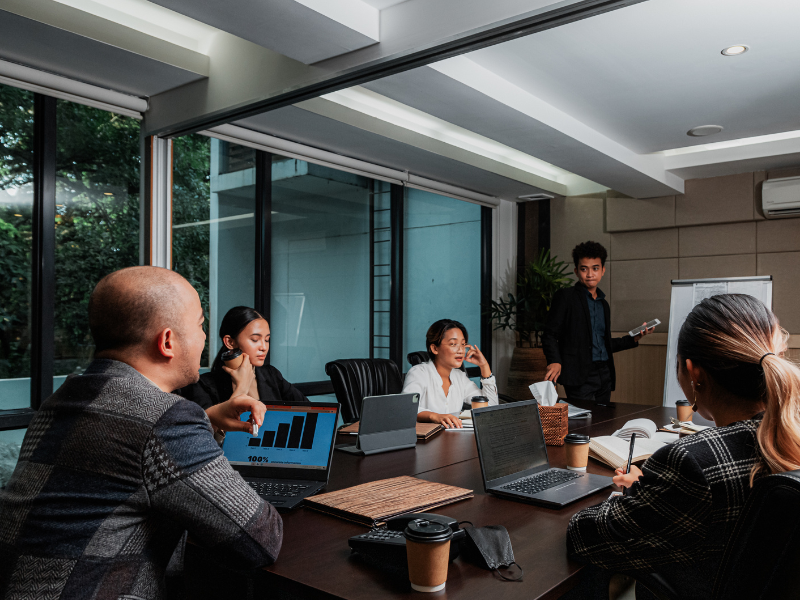 "we have the skills and resources to help you achieve your business goals"
At CA Low & Co, we understand the importance of efficient business management, especially when it comes to financials, taxation, payroll, human resources, and digitalization. With years of experience and expertise in these areas, we are dedicated to providing businesses with comprehensive solutions to manage their operations seamlessly. Our team of qualified professionals is committed to delivering personalized services that meet the unique needs of each client. Whether you need assistance with accounting and taxation or require guidance on digitalization and human resources, we have the skills and resources to help you achieve your business goals.
Accounting Services
We offer a comprehensive range of accounting services to help businesses stay on top of their financial performance. Our services include monthly, half-yearly, and annual bookkeeping and accounting, periodical management account reporting, tax estimation for CP204 for companies, business performance analysis and advisory, receivables and payables ledgers and aging, working capital management, fixed assets registers, inventory reporting, and accounting and business records filing and management.

Taxation Services
Navigating the complex world of taxation can be challenging for businesses. At CA Low & Co, our team of tax experts is here to help you stay compliant and minimize your tax liabilities. Our services include tax computation and tax returns for individuals, companies, and limited liability partnership chargeable persons, tax compliance services, tax installment services, withholding tax issues, assistance on tax audit by the Inland Revenue Board, and tax advisory and planning.

Payroll & Human Resource Management
Managing payroll and human resources can be a time-consuming and complex process. At CA Low & Co, we offer comprehensive payroll and human resources services to help businesses stay on top of their obligations. Our services include payroll outsourcing, HRD Corp compliance and administration, and HR consulting services such as drafting employment letters, drafting employment contracts, employee handbook, training needs analysis, and training plan.

Business Digitalisation
In today's digital age, it's essential for businesses to have a strong online presence. At CA Low & Co, we offer business digitalization services to help you stay ahead of the curve. Our services include web design, web application development, 3rd party API integration, digital marketing consulting, and brand management – digital footprint.

Business Startups
Starting a new business can be daunting, but with the right guidance, it can be a smooth and rewarding experience. At CA Low & Co, we specialize in providing business startups with comprehensive solutions to help them get off the ground. We offer a range of services, including company incorporation, advising on the right business vehicles, and financing options for small businesses. Our team of experts is committed to advising and guiding startups through every step of the process, from choosing the right business structure to ensuring compliance with legal and regulatory requirements. With our support, you can focus on realizing your vision and building a successful business.